PAINTINGS
Welcome to my website, which features my paintings and information about my work.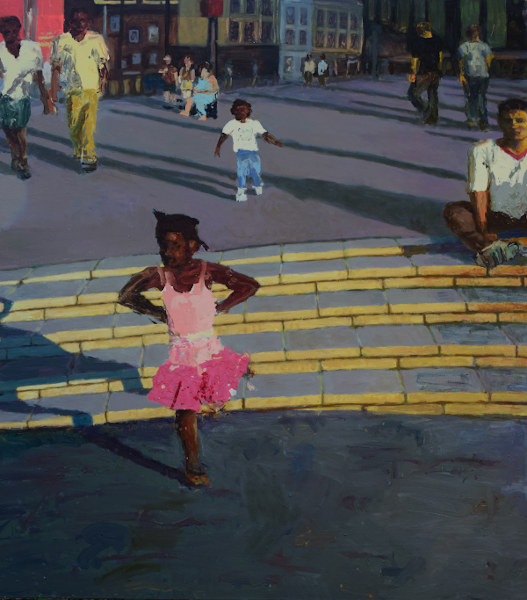 My painting Steps is currently hanging at King Edward VII Hospital, London as part of the Reflections exhibition organised by Zimmer Stewart.
FORTHCOMING EXHIBITIONS
Lingering Memories
Foxyard Studio, Old Foxyard, 6,Stowmarket IP14 1AB. 17 November to 5 December 2023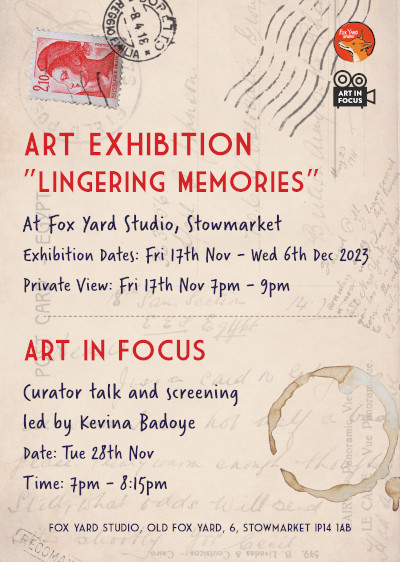 Two of my "Elegy for Street Life" paintings feature in this exhibition exploring how memories are evoked in art.
Winter - the Weakening Eye of Day
Cavaliero Finn at Cromwell Place, South Kensington, London.
22 to 26 November 11am-7pm Wednesday-Saturday & 11am-4pm Sunday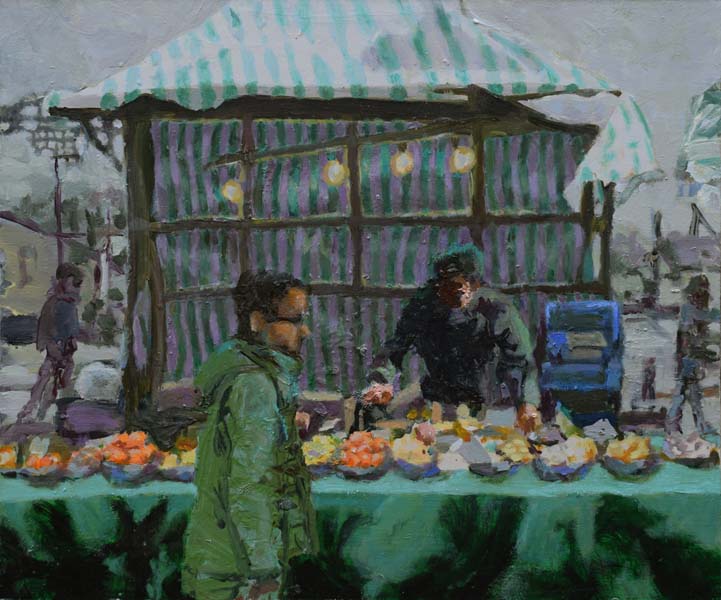 Market stall (Deptford), oil on canvas, 60 x 72cm.


For its debut show at Cromwell Place, Cavaliero Finn will present a selection of mixed media work that have a direct link to the timing of the show; winter, when the nights close in and the days are crisp and dry and, in the words of Thomas Hardy, 'The tangled bine-stems scored the sky like strings of broken lyres'. Cavaliero Finn has selected a group of artists who seek to evoke winter in different ways, whether it's capturing the essence of it through light and colour, the sense of decay through texture and material, or the sense of beauty hope and renewal through composition and context.





Winter Group Show

AKA Contemporary, Cambridge. 20 December 2023 to 27 January 2024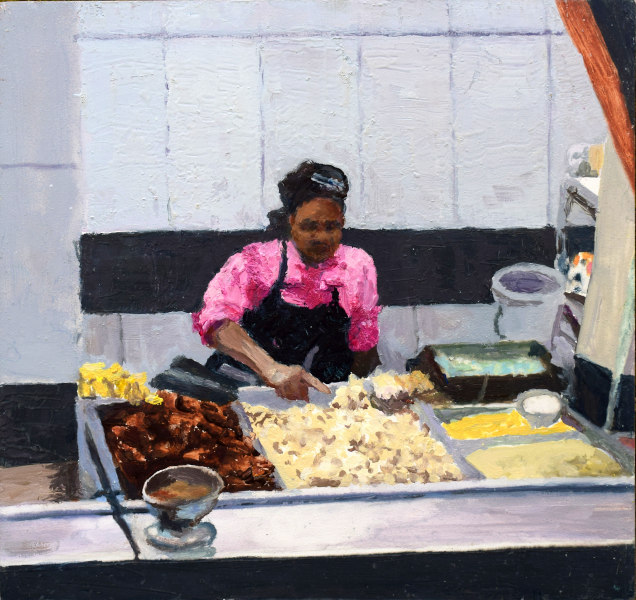 Food stall (Mexico City), oil on board, 38 x 41cm.

Two of my paintings of the La Merced Market in Mexico City will feature in this exhibiton
2024
Next year I will be participating in an exhibition at Tarpey Gallery, Castle Donington.

Looking further ahead, I am co-curating with the artist Raksha Patel an exhibition exploring themes of diaspora experience in contemporary landscape painting, to be launched at Thameside Studios Gallery, London in September 2024
ONLINE LINKS
THE MARKET PAINTINGS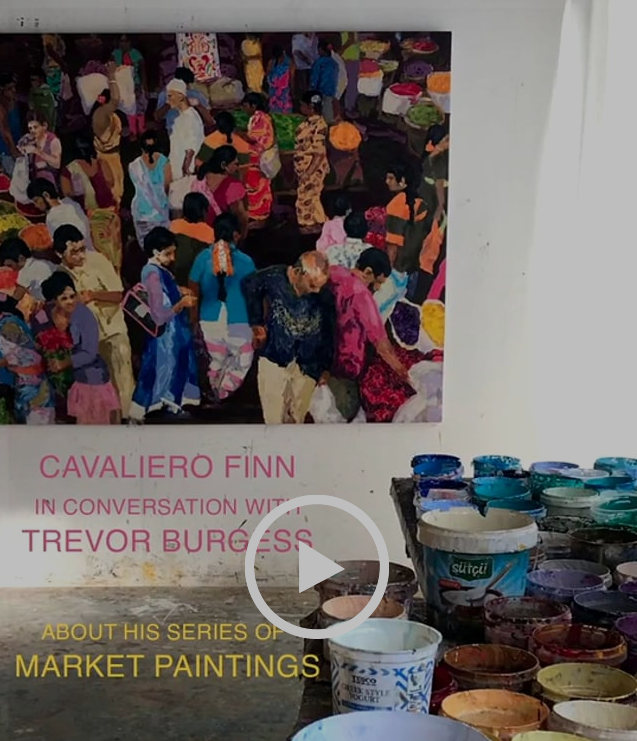 See a Video interview by Cavaliero Finn about my Market Paintings


WHERE WE LIVE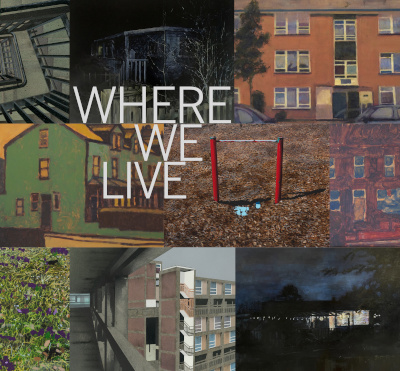 Read a review by Laura Gascoigne of the 2021-22 national touring exhibition Where We Live in The Spectator
BACK STORIES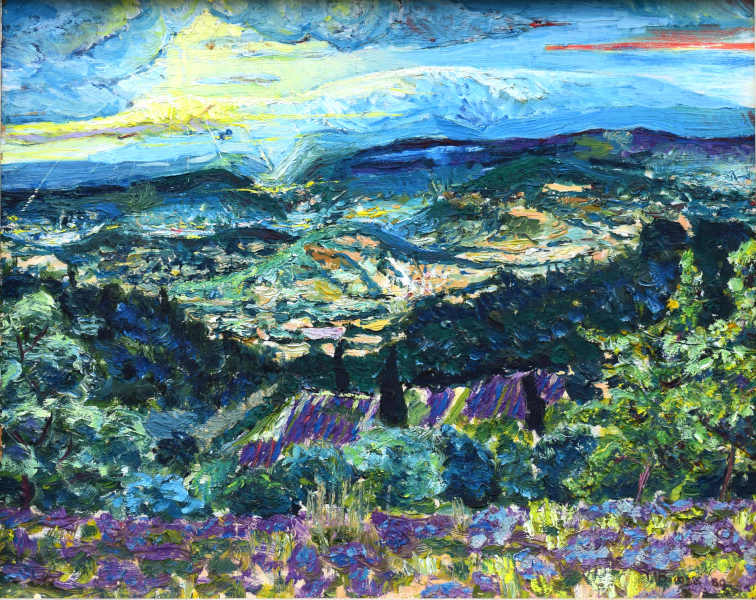 Lavender fields, Cotes du Luberon, oil on Daler board, 40 x 50cm. 1980

Visit my YouTube channel @trevorburgesspaintings to see a series of videos created for my exhibition, Back Stories at Anna Lovely Gallery, London in 2023.

Writer Ambreen Hameed reflects on paintings from my early career in a series of video essays

Read her essay People coming out of the Paint
INVERSE COLOUR PAINTINGS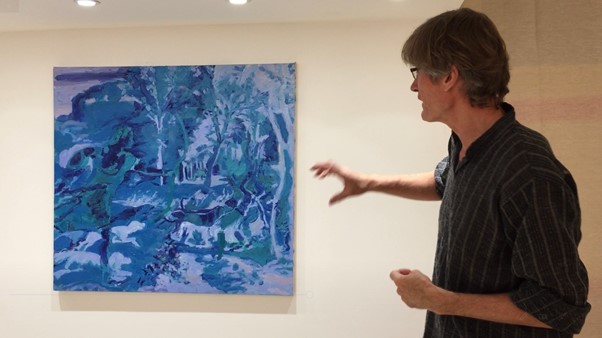 Watch an interview with me by Professor Lala Meredith-Vula, de Montford University, about my exhibition of Inverse Colour paintings in 2021.
INSIDE AN ARTISTS HIDEAWAY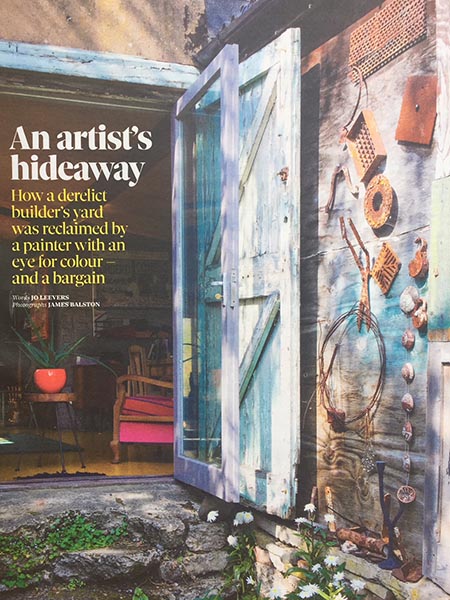 Read an article in the Observer featuring my studio
CAVALIERO FINN A selection of my work, including video interview and press coverage is featured by Cavaliero Finn
W|O|S GALERIE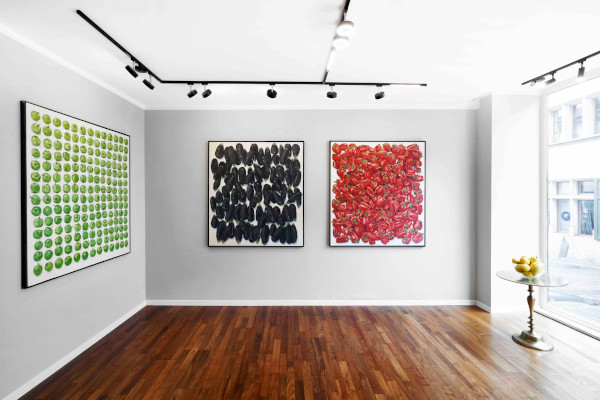 I am one of the artists featured by W|O|S Galerie, Zurich, Switzerland www.galerie-wos.com
BRIDGEMAN IMAGES
Over 100 images of my paintings available to licence for reproduction www.bridgemanimages.co.uk
INSTAGRAM
Follow me @trevorburgesspaintings