PAINTINGS
Welcome to my website, which features my paintings and information about my work.


IN THE CITY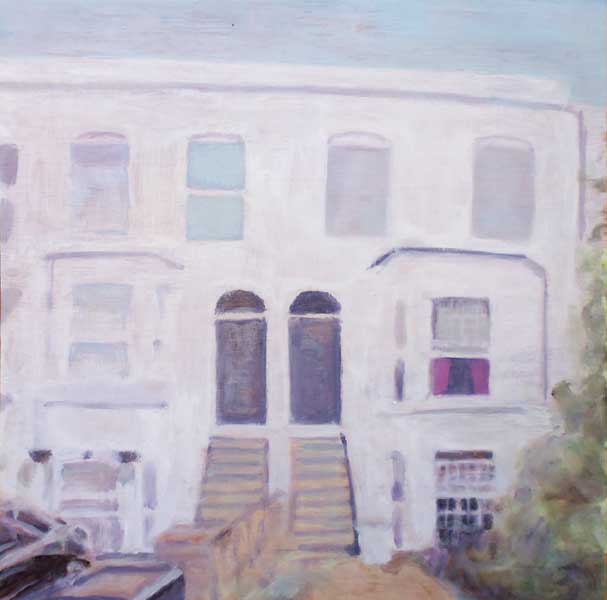 A place to live 56, oil on plywood, 39 x 39cm
The exhibition IN THE CITY which I curated at Lion & Lamb in 2014, opens at the EAST Gallery, Norwich University of the Arts on Monday 23 July. Private view 5.30 to 7.30pm and runs from 24 July to 1 September 2018 Trevor Burgess, Mark Crofton Bell, Stephen Carter, Marguerite Horner, Barbara Howie, Matthew Krishanu, Lee Maelzer, Jock McFadyen and Tanmoy Samanta.




In The City brings together dynamic work by nine established painters working with imagery of the city and ideas around urban space in locations ranging from the UK, Canada, and the USA to Bangladesh, Myanmar and India. More than half the worlds population now lives in cities,and artists have long represented city life in their work. In this exhibition, the ever changing urban environment is captured through the process of painting, with the artists drawing on personal experience, memories, newspaper or photographic images and transforming them through paint. To find out more about In The City events visit
IN THE CITY is touring to the Stephen Lawrence Gallery, Greenwich University from 7 September to 24 October 2018. Private view: Tuesday 18 October 6 to 9pm.



In Deptford This autumn I will be having a solo exhibition at a new venue, Deptford Does Art, on Deptford High Street. The exhibition will show paintings I have made of the area where I live in South East London, and is scheduled to run from 17 to 28 October 2018. Private view: Thursday 18 October 6 to 9pm.

This instead of That Also in South East London, I will be showing work in a group exhibition, curated by Alexandra Baraitser at Lewisham Art House from 28 November to 2 December 2018. Private view: Wednesday 28 November 2018.