PAINTINGS
Welcome to my website, which features my paintings and information about my work.



CURRENT
Town House Open. 12 September to 11 October 2020
Town House Spitalfields, 5 Fournier Street, Spitalfields, London E1 6QE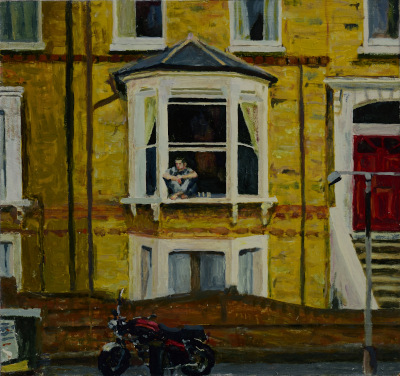 Man in the Window, oil on board, 56 x 60cm.
This exhibition is a fabulous selection of 30 small paintings of London's East End by 30 contemporary artists. See a preview of the exhibition on Spitalfields Life blog

BEEP Painting Biennial. 3 October to 11 November 2020
Elysium Gallery, Swansea,
Birling Gap, 24 June 2016, oil on board, 100 x 122cm.
My painting, done on the day of the Brexit referendum result, has been selected for this contemporary international painting prize which supports imaginative and vibrant practice in contemporary painting. This was the first painting in which I used inverse colours. I have been experimenting further with inverting colour and you can see a selection of these paintings on a new page in the Gallery tab. As a taster for the exhibition, BEEP has been posting work on Instagram @beeppainting and, if you can't make it to Swansea, there will also be a programme of online events. www.beeppainting.com

The Art of Painting. 25 to 29 March 2021
Copeland Gallery, Pecwww.beeppainting.com kham, London.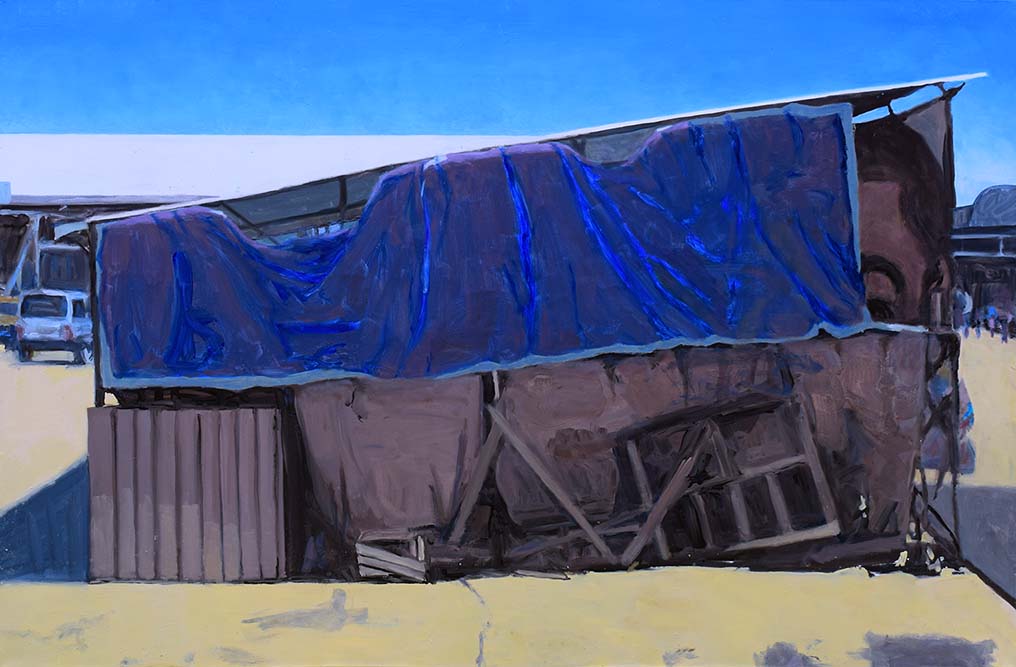 Wrapped stack (San Juan), oil on canvas, 150 x 200cm.
Alex Veness - Covadonga Valdes - Jake Clark - Marilyn Hallam - Neil Tait - Mike Silva - George Wills - Nelson Diplexcito - Howard Rogers - Suzanne Baker - Elenor May Watson - Chris Orr - Nick Wyatt - Dan Coombs - Josephine Wood - Trevor Jones - Trevor Burgess - Max Mason

In Conversation with Cavaliero Finn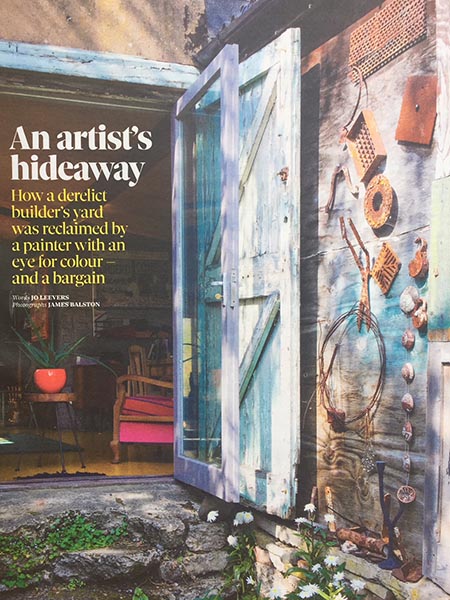 Cavaliero Finn gallery published an in conversation about my work, which coincided with an a 3 page photo feature and article about my home and paintings in the Observer magazine (Sunday 5 August 2018). www.cavalierofinn.com

W|O|S Galerie
I am one of the artists featured by W|O|S Galerie Switzerland www.galerie-wos.com

Bridgeman Images
Over 100 images of my paintings available to licence for reproduction www.bridgemanimages.co.uk